In almost a century of activity, Metalminotti has acquired great skills in the production of Unconventional Copper and Copper alloys. The successful combination of these skills, together with the continuous investments in training and new technologies, give the products unique physical and mechanical properties, which are difficult to find in common standard alloys available on the market.
Metalminotti has an integrated manufacturing process, both vertical and horizontal, a feature that makes Metalminotti unique in the sector and that allows full control of every production phase. In fact, the process starts with the production of the raw material which is then subject to different hot and cold plastic deformation steps and finally supplied to the customer as finished products.
Gaining an important international position, Metalminotti has expanded its production capacity over the years, managing the whole production line in its two plants located near Milan, on a surface of 30.000 and 15.000 m2 respectively. The production departments are equipped with cutting-edge technologies and machineries and perform every single phase in compliance with the standards of the quality system management.
Both plants have their own in-house laboratory, which are fully equipped and accredited by the main external official bodies (such as ISPESL, LLOYD'S, etc.) to perform quality tests and inspections. Personnel is qualified at level 2 and 3 to performs quality tests on material.
In addition, Metalminotti disposes of a large inventory of sheets, extruded, forged and rough machined solid rounds in a wide range of copper grades and dimensions in order to meet very urgent requirements.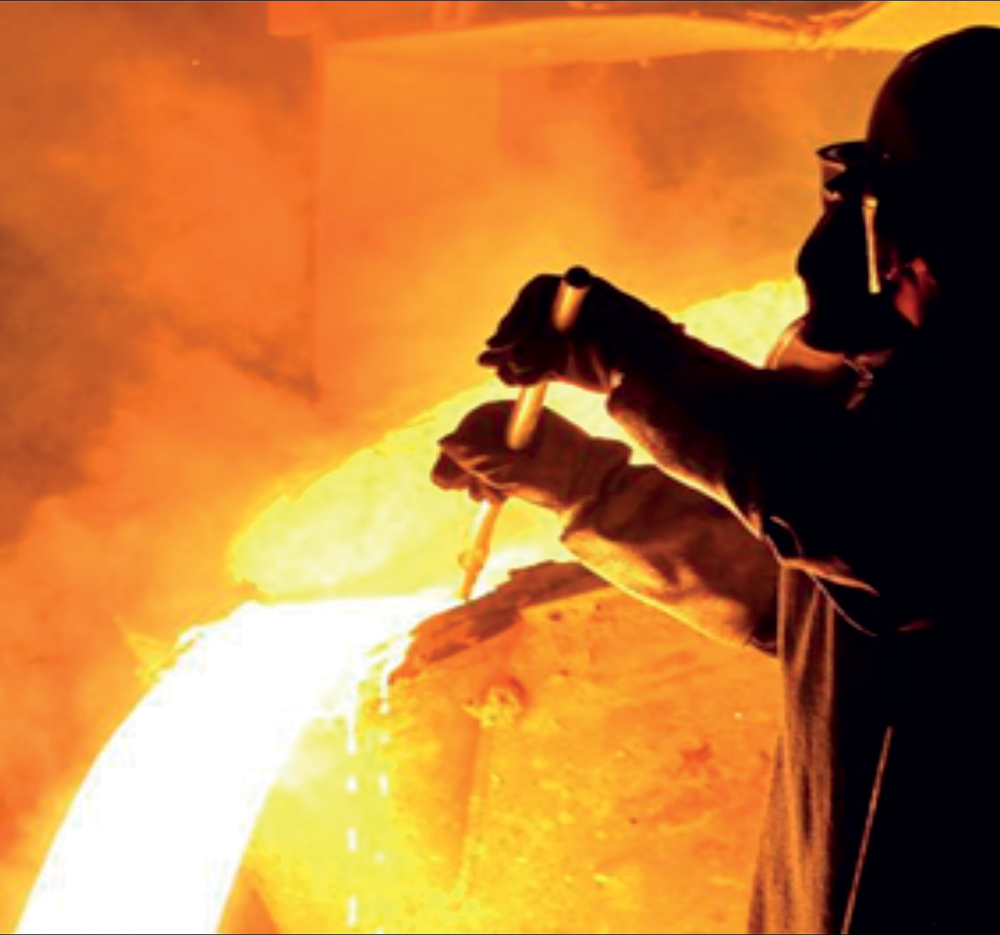 FOUNDRY
Engineering of Metalminotti's alloys properties and casting process
12 furnaces
Up to 22 ton per casting
Spectrophotometer connected with the foundry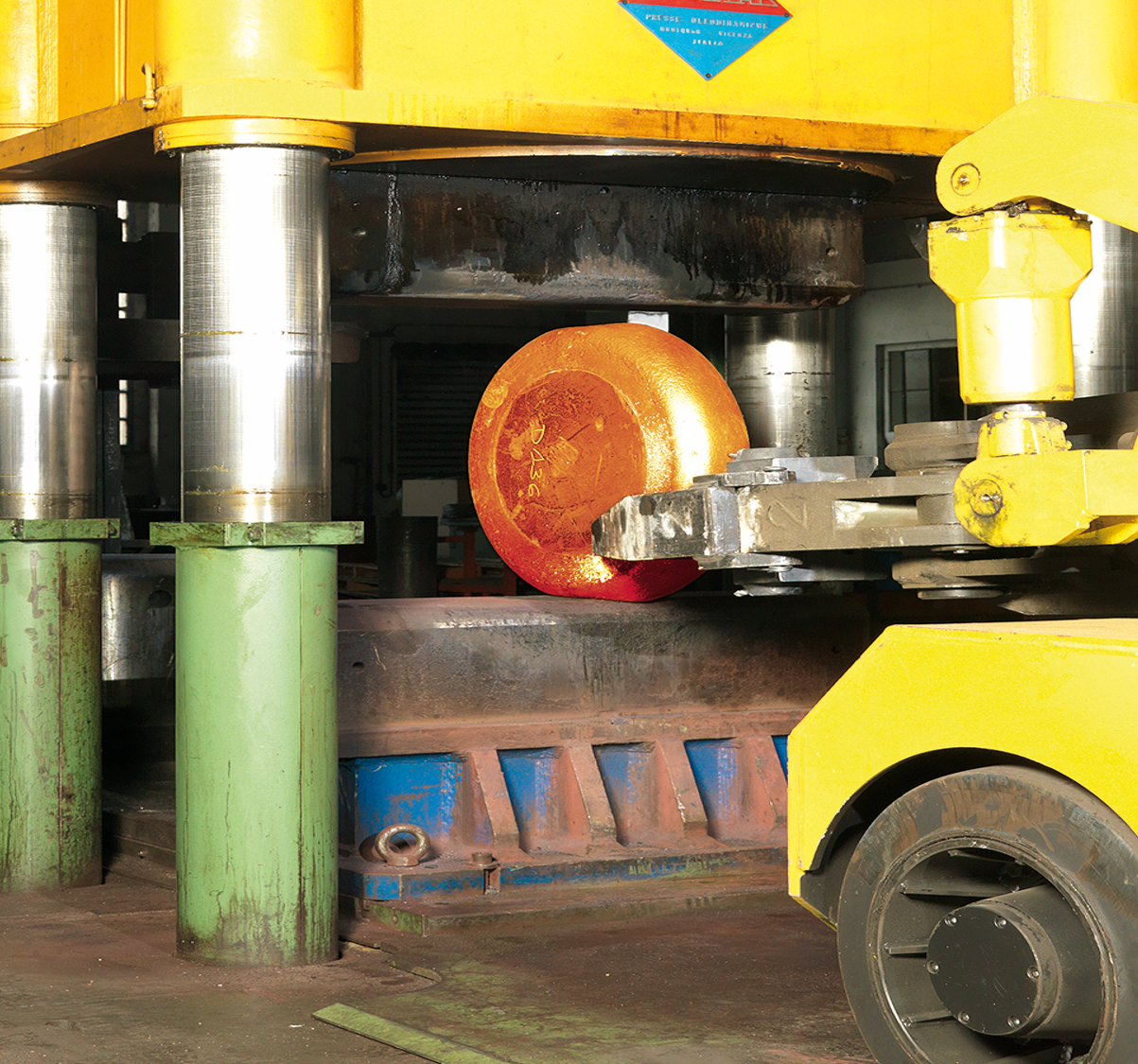 FORGING
Thanks to the great expertise in the forging of copper and copper alloys, Metalminotti grants incomparable mechanical and metallographic properties to its forged products. This high quality level has been recognized and certified by the most prestigious laboratories and international bodies as the best on the market for nuclear, petrochemical and aeronautical applications.
The recent investment in a new and powerful forging press together with a brand new manipulator allows to forge single blocks up to 5 tons, an extraordinary format for non-ferrous alloys.
The plant has 3 hammers, another press and pre-heating furnaces as well.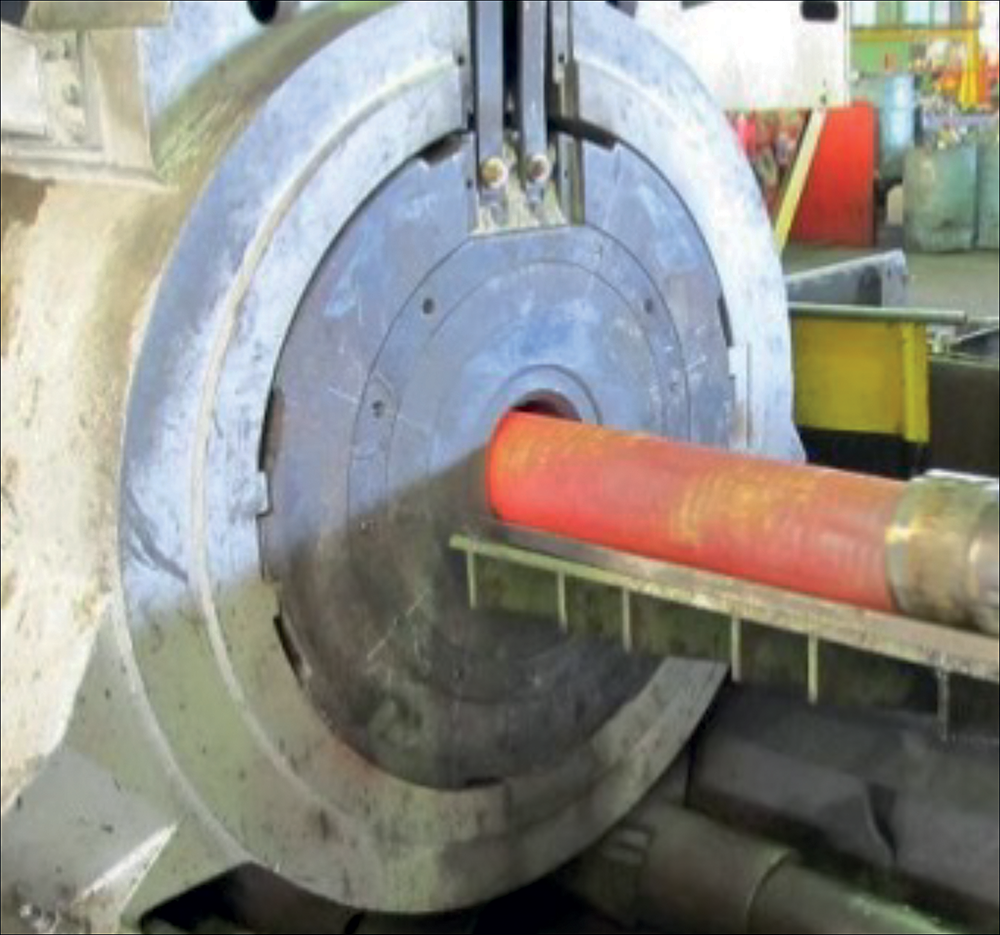 EXTRUSION
Metalminotti manufactures 5000 ton/year of extruded rods and profiles made out of many Copper and Copper alloys grades. These are supplied in many formats: round, flat, square, hexagonal, trapezoidal bars and special profiles according to the customer's drawing.
The 2400 tons extrusion press, together with the integrated cooling bed and the horizontal and vertical coilers, enable the Company to supply the specific lengths based on customer's choice.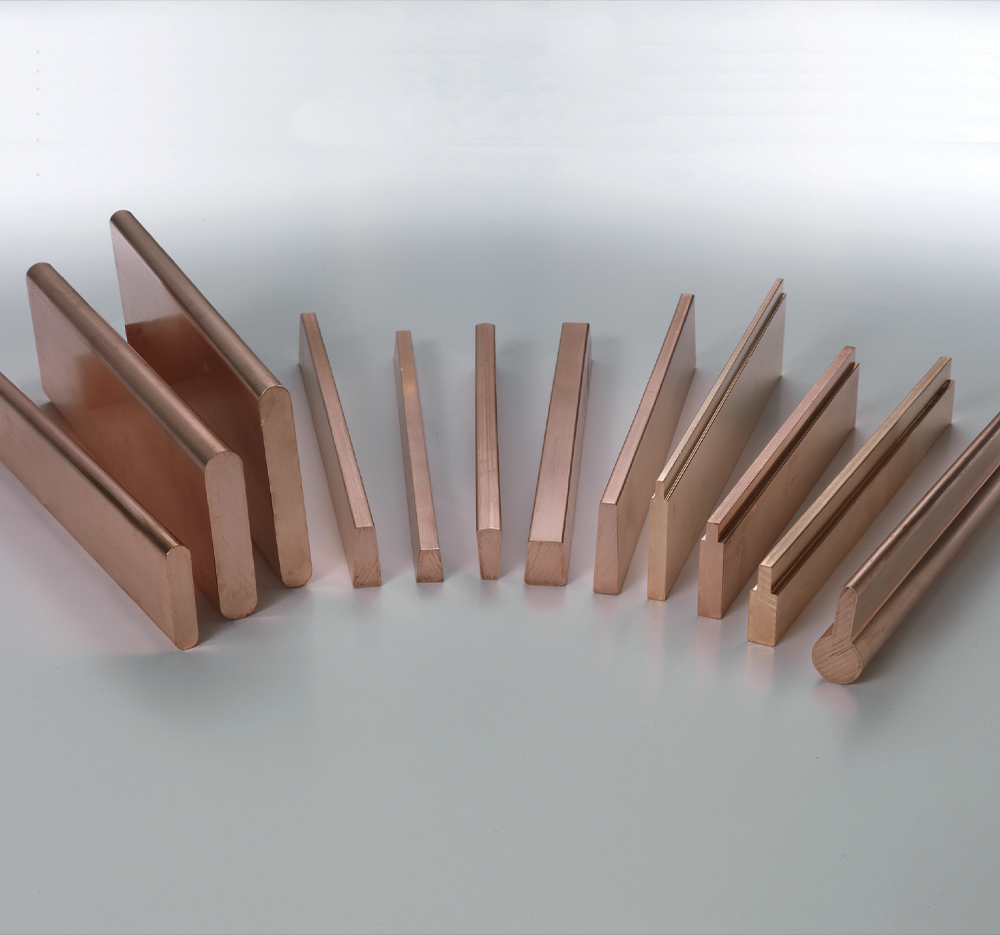 COLD-DRAWING
Metalminotti produces 5000 ton/year of cold drawn bars with tight tolerances, always made out of its many copper alloys.
Bars are supplied cut to size and ready to be used by customers.
The shop is equipped with a "Zero emissions" pickling system, 4 draw-benches and 1 bull-block.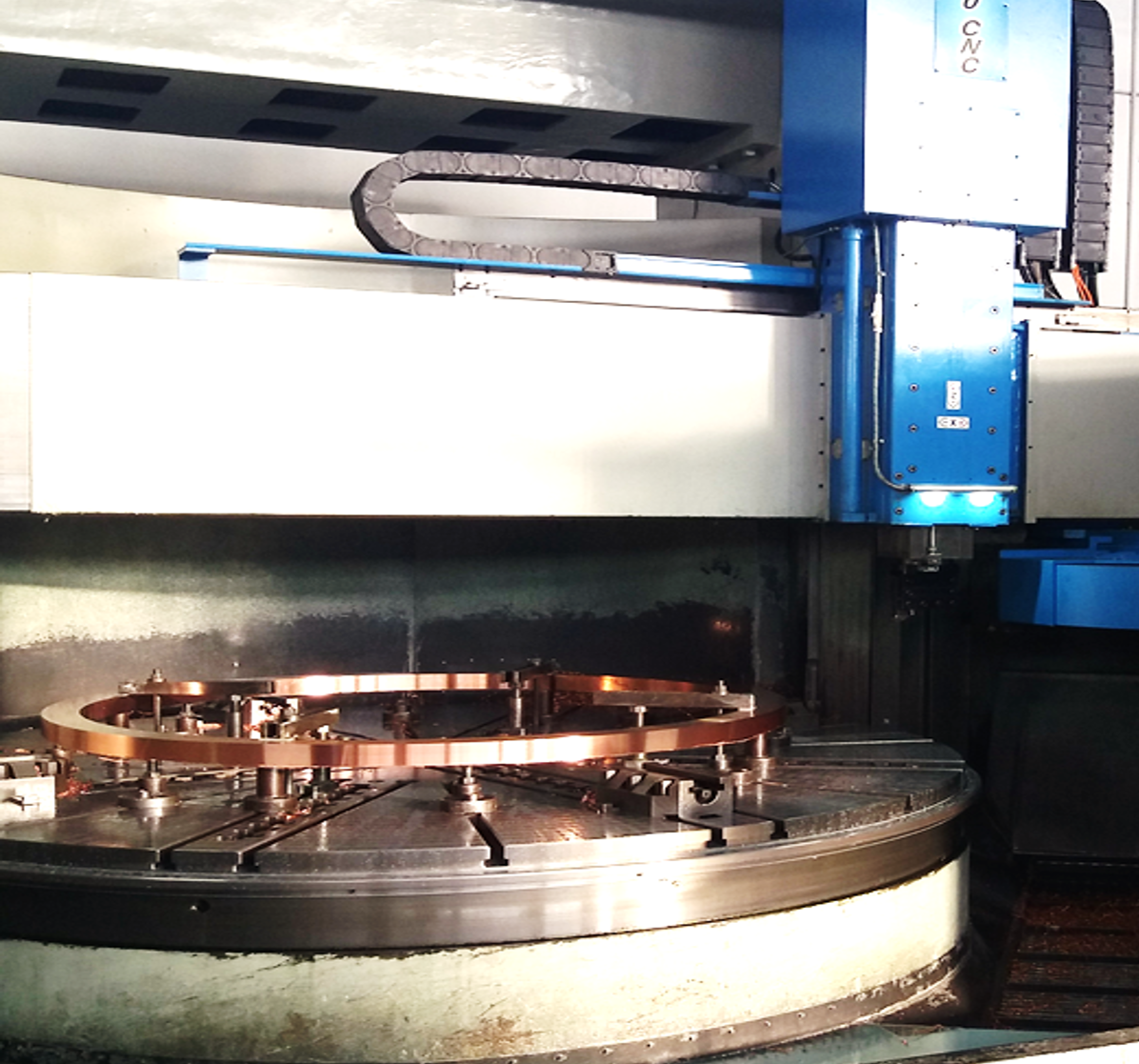 MACHINING
The machining shop is equipped with the most innovative CNC machines for the pre-machining and/or finishing according to drawing. Here Metalminotti performs milling up to ø 2500 mm, turning up to ø 3200 mm, drilling, cutting and other finishing services for lengths up to 3000 mm.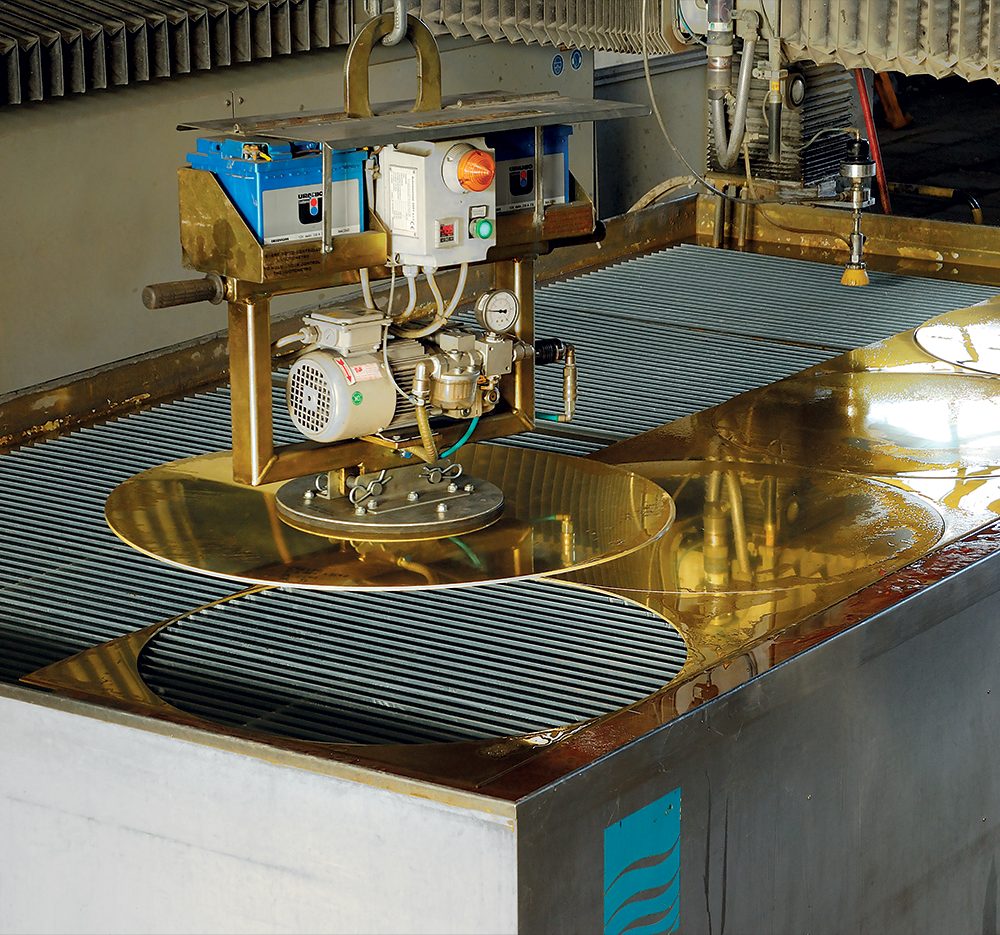 CNC WATER-JET CUTTING
The innovative CNC waterjet cutting machine makes sheets and blocks available quickly, with the possibility to supply them according to drawing and keep the tight tolerances. In order to meet customers' urgent requirements, Metalminotti stocks many formats of sheets made out different alloys, which are cut by waterjet and shipped in a short time.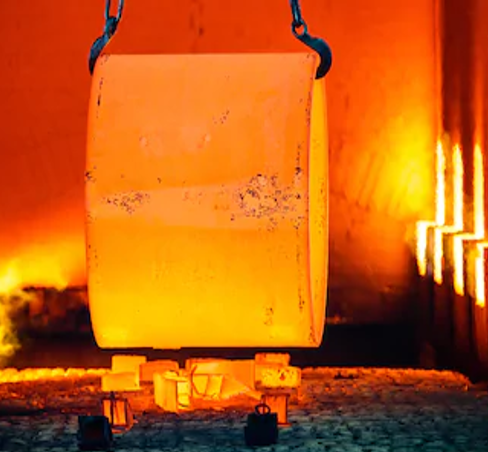 THERMAL TREATMENTS
Several furnaces are available to carry out different thermal treatments such as quenching, annealing, tempering and aging. The thermal cycles are the results of years of expertise and specialization.
LABORATORY
Each facility has its own in-house laboratory granting a careful and reliable quality control along all the production cycle. Both the laboratories are accredited and equipped with all the necessary testing instruments for the material certificate issue. The personnel holds level 2 and 3 qualifications.